Transformation and Empowerment
The concepts of 'transformative justice' and 'empowerment' have become increasingly prevalent in literatures on achieving justice and gender equality. However, policies to transform conflict-affected societies by 'building peace', empowering populations and 'dealing with the past' through transitional justice, justice reform and rule of law promotion are usually poorly aligned with development policies. Conceptual and empirical work is needed to understand how processes with the potential to transform and empower can be designed and supported, and how they are impacted by unequal gender relations, gender violence, under-development and socio-economic inequality.
Using legal, historical and conceptual work along with qualitative and survey data collection, the projects in this research stream analyse justice concerns across periods of conflict and peace, with a particular emphasis on historical injustices, socio-economic rights deprivations and the vulnerability of marginalised groups to justice deficiencies. They map how empowerment initiatives have been implemented and experienced, focusing on who benefits and who remains marginalised, and identify institutional reforms most likely to bring transformative outcomes. The projects focus on reconciliation and empowerment after conflict; the complex legacies and silences of transformative justice; improving gender equality and governance in unstable regime environments; and the contribution of culture to peace-building.
Explore our projects
This research considers the visual and material cultures of regions to understand the shifts caused therein by the conflicts in the regions of study for…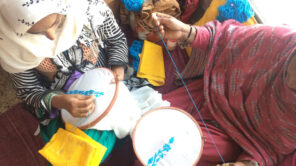 The project seeks to understand what reconciliation means in different cultural and war contexts and to examine how socioeconomic conditions and gender realities shape people's…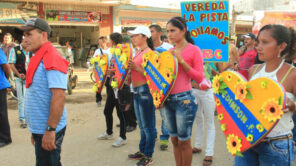 The Women's Rights After War (WRAW) project aims to understand which women benefit from women's empowerment reforms in the aftermath of armed conflict.