The unexpected intimacy of virtual fieldwork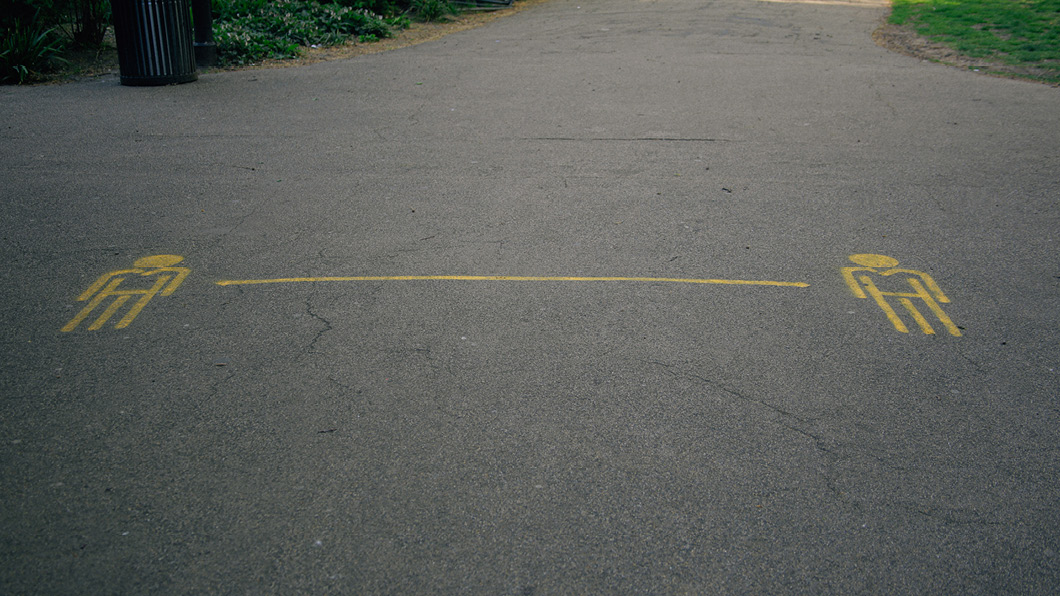 With plans to do fieldwork in Kathmandu, Bogotà and Belfast, bookended by conferences in Beirut and Freetown, we had an exciting, and busy, 2020 planned. And then, of course, came COVID-19, and travel was suddenly the last thing on our minds.
But the research we had promised to our funders still had to be done and, like so many others, we went online. With offices shut and lockdowns of various levels of strictness in place in Australia, Colombia, Nepal and Northern Ireland, our conversations instead took place virtually in living rooms, from kitchen tables, and at hastily constructed 'office corners' of bedrooms. Initially, we worried that not sharing the same physical space with interviewees would affect the spirit of the interview somehow; that it would lack the texture and people-ness that our other interview experiences had. But here we were, all stuck in our houses, all navigating the sudden splicing together of work and family life, and all trying to protect ourselves from a virus that no one yet really knew how to protect themselves against. It created a sense of camaraderie and intimacy that we hadn't experienced in our in-person interviews, and certainly hadn't expected from our Zoom interviews.
The transcripts bear all the hallmarks of this real life – interviews interrupted by parcel deliveries, family members coming and going, pets making an appearance. Conversation drifted from the topic at hand – donor funding and the WPS agenda – to how each of us were managing lockdown; how funny it was that one party to the conversation was speaking late on a summer's evening in Sydney (fan whirring in the background), while the other was Zooming in under a blanket from a sofa on a chilly Belfast morning. Even though we weren't physically in the same place, the formality that often marks in-person interviews disappeared.
This lack of formality in place and presentation carried over into the conversations themselves. In addition to the interviews, we found ourselves talking about online shopping habits, and the temperament of pet dogs; we talked about living arrangements, pandemic struggles and recipes to boost immune systems. Instead of speaking as researcher-to-research-participant, we spoke as people with a shared experience of the pandemic (and a shared interest in empowering women's peacebuilders). As a result, we actually became closer despite sometimes being literally on the other side of the world from each other. And this raises some interesting ethical considerations.
Our understanding of research ethics tends to be based on the kinds of research encounters we most typically come across. Until now, that tended to be the face-to-face, researcher-goes-somewhere-to-do-fieldwork-and-then-goes-home-again model. As researchers, we often don't live in the communities we study, much less bring communities into our own homes. But here we are, in each other's homes (albeit virtually).
Instead of speaking as researcher-to-research-participant, we spoke as people with a shared experience of the pandemic (and a shared interest in empowering women's peacebuilders).
This is something that many research institutions are not yet addressing. We were subject to much more stringent measures when we anticipated travel compared to when we indicated that we would be talking to the same people online. Initially, we were asked to demonstrate how we would ensure 'that due respect and protection [would] be accorded to participants' in our ethics application. We had to indicate that we had considered the way the research would be conducted, the participants' post-research welfare, the application of the results of the research, access to any culturally-sensitive artefacts or matters, and known issues affecting a local cultural norm and any cultural, religious or political differences we may encounter.
As soon as we reported that our interviews had shifted online, however, the requirement to address these issues no longer appeared as part of the ethics application process. This lends weight to the speculation that ethics applications are as much about risk to the institution as they are about conducting ethical research. But it is concerning, because the intimacy that we found in our interviews also has the potential for harm, and harm that researchers are not being prompted to think about critically.
For example, depending on the subject matter, interviews from home or local community spaces can put research participants at risk. With the onset of pandemic lockdowns, newly virtual teaching of sensitive subjects had to grapple with the potential insecurities faced by students discussing, or disclosing personal experiences related to, for example, gender and sexuality, in an environment that might not allow them to speak openly about these topics. Intimate interviewing faces similar challenges, as we cannot assume that the home is a safe space for all people when conversing about matters of gender, justice, and security.
And then there is the digital divide, which creates the very real possibility of further marginalising those who have already been marginalised. We found that many of the smaller grassroots CSOs didn't have an official website or publicly-available email address. Moreover, a lack of technology, combined with unstable internet connections, often prevented us from hearing diverse experiences and perspectives (sometimes literally). In the case of one interview with a participant based in a remote part of Nepal, the poor telephone network in the area meant that much of the conversation was inaudible. Similarly, with another participant based in rural Colombia, the interview was done over the course of a week through WhatsApp messages that were recorded whenever the participant came within range of a phone signal.
Mental health crises were also widespread during the pandemic, with the traumatic effects of loss and isolation reverberating through communities. While we are rightly cautious about sensitive subject matters for fear of retraumatising survivors and triggering post-traumatic stress, researchers are neither trained nor supported in providing adequate responses to people in crisis unrelated to the subject-matter of the interview.
These and many other issues, small and more significant, emerged during our period of virtual fieldwork. We still hope for the days that we can connect with research participants in person, to meet up for lunch when we next find ourselves in the same place at the same time. But in the meantime, we need to think through the ethics of how to navigate this intimacy when doing research, and also reflect on the opportunities it offers in terms of reflexivity and engagement with our positionalities as researchers.