Navigating colonial debris: structural challenges for Colombia's peace accord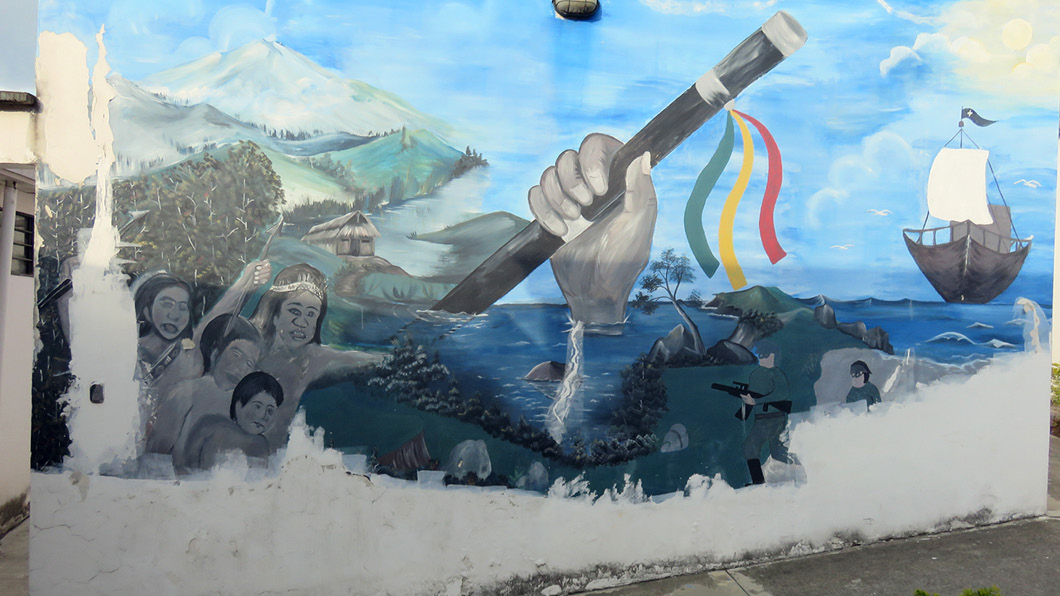 Project: Addressing post-colonial legacies in transitional justice
In recent years, interest has grown in how Transitional Justice (TJ) can approach colonial harms and their long-lasting effects, because of a lacuna in both TJ practice and academic research. Scant attention has been paid, particularly, to how peace processes themselves can be undermined by ongoing colonial legacies.
In this article, we offer an in-depth case study on Colombia, particularly the Havana Peace Accord of 2016, and discuss how the debris – to use Stoler's term – of Spanish colonialism relating to land, ethnicity and gender have become evident throughout the process: during the negotiations, in the campaigns prior to the referendum, and while undertaking its implementation.
We argue that peace processes must account for ongoing harms rooted in colonial projects; in the first instance, to provide structural justice for those who suffer these harms in a broader sense and, also, to protect the specific aims of the peace process in question.
Key findings
As well as formalising a ceasefire with the FARC-EP, the Havana Peace Accord has an emancipatory potential in the way it unpacks land, prioritises gender, and creates TJ institutions with an intercultural perspective. However, at the same time, the pervasiveness of colonial legacies – the initial exclusion of Indigenous and Afrodescendant peoples, the staunch defence of conservative gender binaries by many voters, and the feudal power of the landowning elite – has undermined the process at different stages.
Consequently, we find that, for peace processes to be successful in formerly colonial contexts, they must first acknowledge and navigate the colonial debris in which they are immersed, including the very structures of governance on which they are based and the broader socio-political context in which they are located. A conscious effort to do this will not only offer an opportunity to stop colonial wrongs in their tracks but ensure that peacebuilding efforts are not undermined or thrown off course as a result. As this study shows in the case of Colombia, even when an agreement may go some way to unpacking colonial legacies, deep-set colonial attitudes and powerful elites of colonial origin may still confound and prevent profound changes.
Find out more about the Addressing post-colonial legacies in transitional justice project >>

Image credit: Bill Rolston. Further images and details of his work on political wall murals can be found at https://billrolston.weebly.com/