Research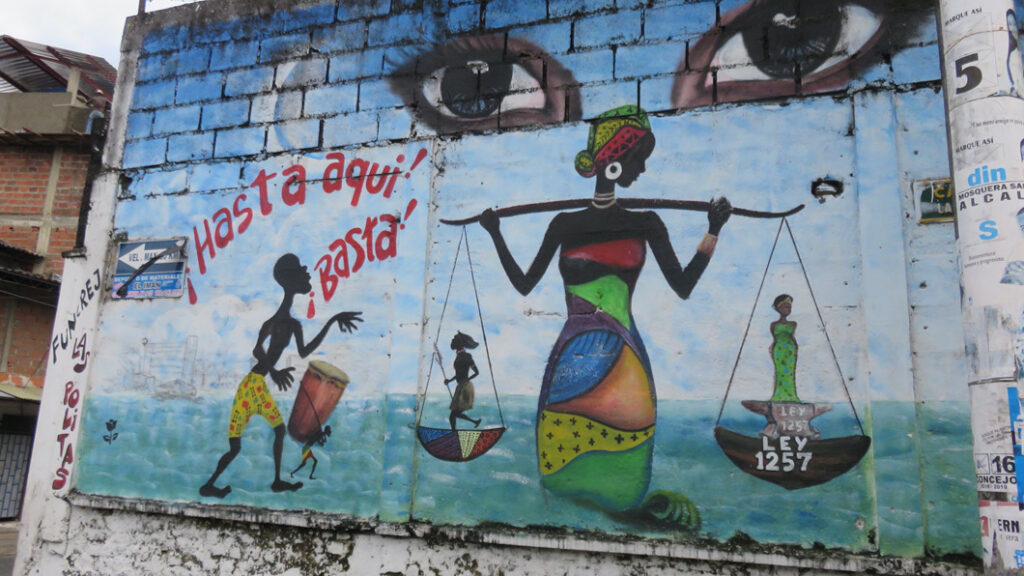 Our first case study is on Colombia. We had planned to carry out a roundtable with experts in Bogotá and fieldwork in different locations throughout Colombia in 2020. However, due to the current situation with the Covid-19 pandemic, we – like many researchers – have had to make contingency plans and move our fieldwork on-line. This on-line fieldwork has taken place in two phases, as outlined below. Throughout the process we were fortunate to count on the invaluable support of our partners at Universidad de los Andes, as well as logistical support from our colleagues at the Gender, Justice and Security Hub.
Phase 1
Between May and July 2020, we carried out 20 on-line interviews with academics based in Colombia in order to gain a better understanding of the relevance of colonial legacies in the country and their relevance for peacebuilding processes, particularly the recent Havana Peace Accord. The interviews offered us an excellent opportunity to revise our core concepts and glean some preliminary observations about the situation in Colombia.
As a result of this scoping study, we wrote a paper discussing the predominant silence on colonial legacies in Colombia and argue that these legacies have constituted stumbling blocks at various stages of the Havana Peace Accord. The article, entitled "Navigating Colonial Debris. Structural challenges for the Colombia's peace accord", has now been published, open-access in the Peacebuilding journal.
During this first phase of on-line research, we also became acutely aware of the difficulties in carrying out meaningful research during the Covid-19 pandemic. Several interviewees also suggested that we consider our own positionality as scholars from the Global North and our approach to the study of colonial legacies and Transitional Justice in both Colombia and Northern Ireland. We have written a second manuscript discussing these issues, focusing on the ways in which we aim to overcome colonial dynamics in our own research, which is currently undergoing peer review.
Phase 2
Another outcome of the first round of interviews was the observation that colonial legacies – and the agenda of decolonisation – may be more prevalent among some of Colombia's ethnic groups and certain feminist organisations. This led to a second phase of on-line research, beginning in July 2021 and currently ongoing, which involves a series of interviews with indigenous and Afro-descendant women (or women who have worked with people belonging to these ethnic groups). In the interviews we discuss the relevance of the past – and particularly colonial times – to contemporary challenges, including and beyond the context of the armed conflict and Havana Peace Accord.
In this second phase of on-line interviews, we are collaborating with Corporacion Alianza Iniciativa Mujeres por la Paz-IMP and will produce a report in both Spanish and English with the main results of the study, as well as an academic paper.