Research Methodologies for Women, Peace, Security and Health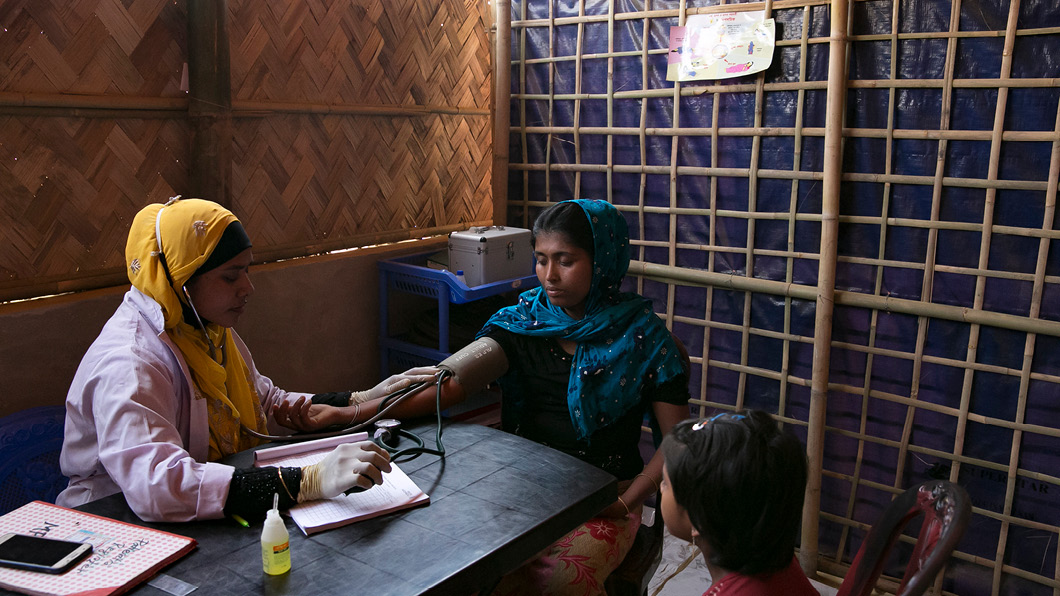 This research project will innovate how we conceptualise and measure health and inequality and its contributions to peace and security. Current global indices and monitoring and evaluation tools do not link long-term peace and security with gender-based violence and health. This research will influence key stakeholders' understanding of the longer-term impact of conflict on health and well-being through the use of the Gender, Justice, Security & Health (GJSH) Index and targeted dissemination activities.
Using rigorous methods, this project will develop evidence-based measurements and standards for collecting data that reflect gender and other sources of inequalities, assessing gender- specific needs, supporting accountability to recipients of post-conflict protection and recovery programmes, and providing evidence to those who commission and fund those programmes.
This project will define a new approach to addressing gendered health and social inequalities across settings and sectors. Its outputs will strengthen global efforts to coordinate and learn from community rebuilding in the aftermath of conflict. Research outputs include the GJSH Index, guidance for country specific adaptations of the Index, findings from two case country settings, and development of guidance and resource materials to support the use of the Index.
Hub members(s):
Principle Investigator:
Dr Mazeda Hossain, London School of Economics and Political Science

Co-Investigators:
Dr Loraine Bacchus, London School of Hygiene and Tropical Medicine
Dr Giulia Ferrari, London School of Economics and Political Science
Dr Ligia Kiss, University College London
Eva Klaus, Johns Hopkins University
Jonathan Conway, Nottingham Trent University
Image credit: UN Women (CC BY-NC-ND 2.0)