From female combatants to filmmakers - expanding women's agency in war and peace
The way we perceive and portray women during and after war affects which (women's) issues are considered in subsequent peace processes. If women are predominantly imagined as victims, they only have to be taken into consideration as such in designing the post-war order and in reconstruction and reconciliation efforts, sidelining many of the issues women fight for during conflicts, such as the transformation of gender relations. This may lead to many women's needs and demands remaining unaddressed.
A more nuanced picture of the various ways in which women join and participate in conflicts is necessary both to prevent war and enable sustainable peace. From 2018 to 2021, Berghof Foundation, together with local partners and supported by GIZ and GIZ Philippines, has collected first-hand and locally generated knowledge on female combatants' actual experiences and aspirations in political transformation. Together with project researchers who are themselves former combatants, we analysed the various challenges and opportunities faced specifically by female members of non-state armed groups that are currently going through peace processes, and the lessons learnt acquired by women who have undergone similar processes in the past. Their stories and experiences were documented in a booklet and a documentary film, and discussed in dialogue workshops.
This projects expands the research and documentary process to Colombia and Uganda and multiplies its impact through dissemination and training manuals.
Hub member(s):
Dr Evelyn Pauls
Paul Kirby, Hannah Wright and Aisling Swaine look at the UK's contribution to the WPS Agenda, discussing the strengths and limitations of the UK's work and providing recommendations for future WPS plans. The authors also summarise the distinctive characteristics of UK WPS, the persistent limits of state action, and the practical possibilities for a policy platform to come on their recent policy brief the future of the UK's Women, Peace and Security Policy.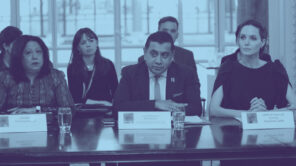 Why is Sierra Leone, which has been recognised as a model for successful postwar liberal peace and neoliberal development in Africa, experiencing repeated episodes of political violence? What does this trend of political violence, more prevalent at the local level, tell us about the country's postwar peacebuilding and reconstruction strategy?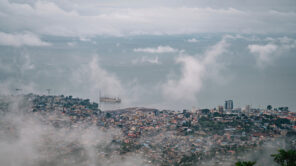 ow can civil society be supported and enhanced in post-conflict scenarios? Despite the recognition of their added value and importance, NGOs often come under significant strain as they guard the frontline of accountability during conflict and are often seen as the guardians of the peace agreements post-conflict.