Donor Funding and WPS Implementation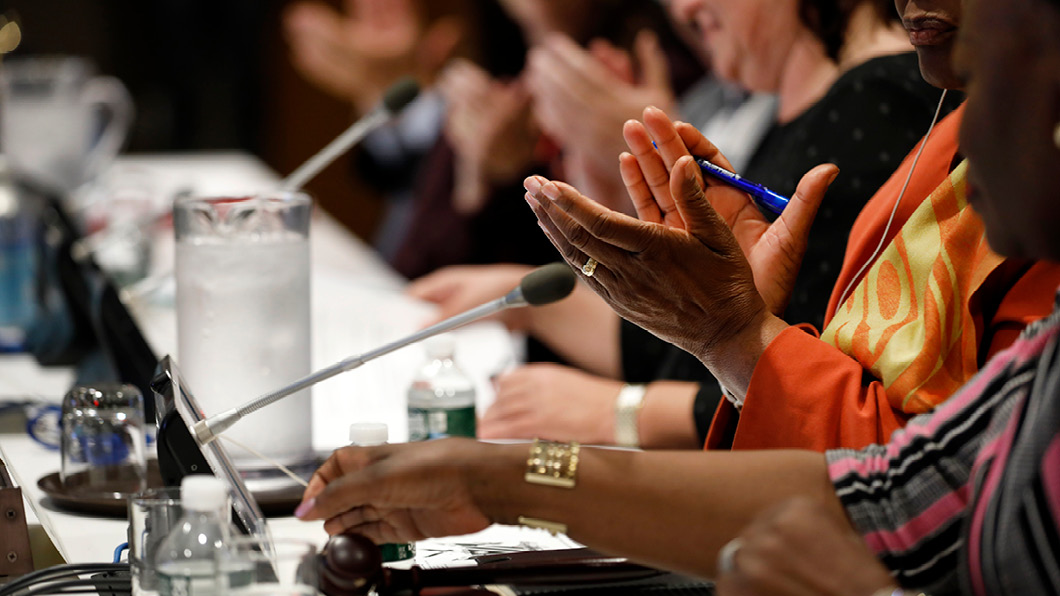 This project documents the barriers to, and enablers of, implementation of the Women, Peace and Security agenda in case study countries, with particular attention to donor funding imperatives. The project will result in an activated and consolidated network of civil society actors and academics working on WPS across case study countries. Outputs include working papers, case country briefing papers, blog posts and an academic journal article.
Hub member(s):
Alba Rosa Boer Cueva, UNSW Sydney
Dr Keshab Giri, University of Sydney
Jihyun Kim, University of Sydney
Professor Laura Shepherd, University of Sydney
Caitlin Hamilton, University of Sydney

Image: Women, Peace and Security: Towards Full Participation. Member States, regional organizations, UN agencies and civil society organizations to discuss the implementation of the women, peace and security (WPS) agenda ahead of the 20-year anniversary of Security Council 1325. UN Women (CC BY-NC-ND 2.0)
Publications
This short video presents our recently concluded research on funding precarity and women's peace work. This project explored how women's civil society organisations that are engaged in peace work in Colombia, Nepal, and Northern Ireland experience the funding relationships in which they are embedded.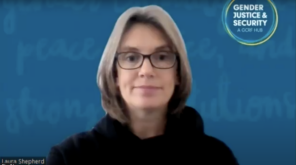 In this research we have identified a number of opportunities for donors and civil society organisations to work together to better understand the needs on the ground and recognise the practicalities of working in conflict and post-conflict settings.