Culture and Conflict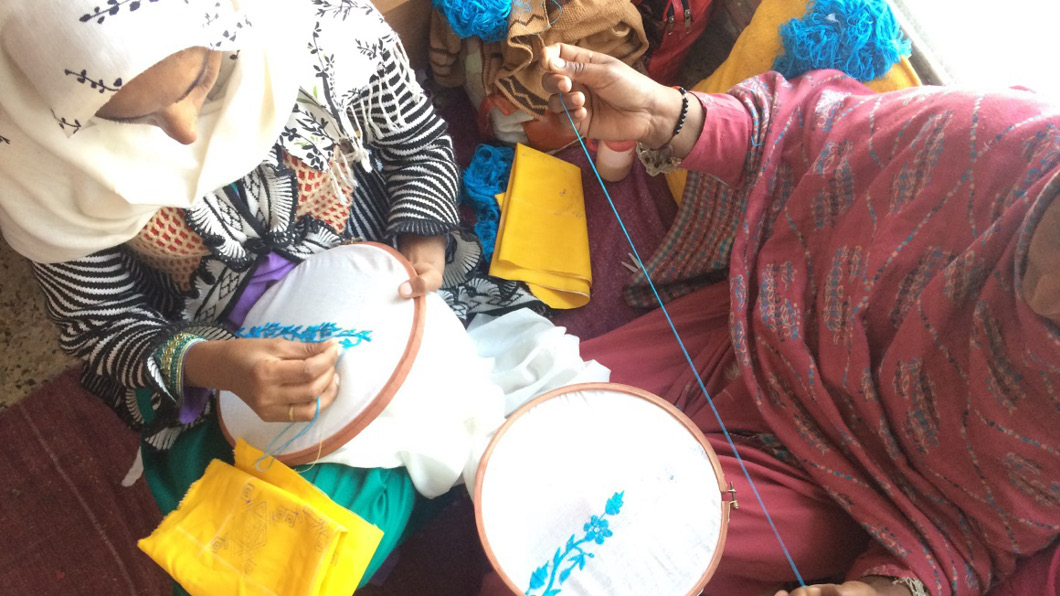 This research considers the visual and material cultures of regions to understand the shifts caused therein by the conflicts in the regions of study for this hub. It will use a cultural mapping methodology to explore how communities of women, across different conflict contexts, rely on coded and tacit knowledge to rebuild their lives. Drawing on cultural mapping and fieldwork interviews, the project will produce academic publications, a catalogue of women's craft practices across South Asia in English and regional languages, a travelling exhibition in Pakistan and Afghanistan, and a collection of essays.
Practices of Making Exhibition
Practices of Making is an exhibition linked to the Culture and Conflict project that features a curated collection of craft practices. This research was carried out by Laajverd in Upper Chitral Valley, by Paiman in Charsadda and Swat, by Association of War Affected Women (AWAW) in Batticaloa and Mannar, by Women for Peace and Participation (WPP) in Kabul and Kandahar, and by Yakjah in Jammu and Kashmir.
While the project looks at the craftperson and the value of culture in their lives, this exhibit looks at the story of the craft that is made up of time, matter and motivation. It looks at craft as a living thing. A living thing that has several makers within its creative process. This exhibit revisits the relationship between the tools, material, the land, and the hand who makes it while also arguing for each being an actor with agency and all woven together in their context. It removes the focus from the individual which is the craftsperson and places it in the relation between the actors.
Hub member(s):
Tahir Abbas, Laajverd
Sabeen Almas, SPARC
Visaka Dharmadasa, Association of War-Affected Women
Garima Dutt, Yakjah Reconciliation and Development Network
Zeeshan Ghani, Laajverd
Fatima Hussain, Laajverd
Sadia Hussain, SPARC
Amna Javed, Laajverd
Ashima Kaul, Yakjah Reconciliation and Development Network
Minal Kiani, SPARC
Naveed Para, Yakjah Reconciliation and Development Network
Mossarat Qadeem, PAIMAN Alumni Trust
Dr Neelam Raina, Middlesex University
Thamali Wijekoon, Association of War-Affected Women
Zulekha Zulekha, Laajverd