Gender, Justice and Security Hub Statement on Israel-Palestine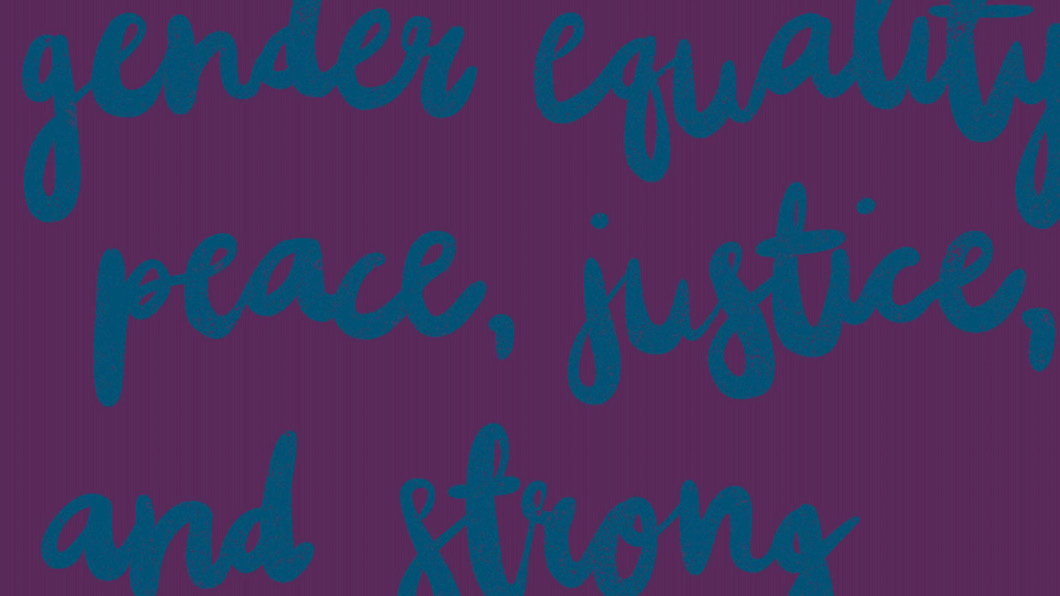 Gender, Justice and Security Hub members are horrified by the atrocious attacks and loss of life in Israel and Palestine. Our work documents the devastating long-term consequences that violence, conflict, colonialism and oppression have on individuals, families and communities, recognising in particular the effects on women, children and people with minoritised sexual and gender identities.

We condemn the crimes committed and call for urgent access to humanitarian aid for Palestinians in Gaza; an immediate end to collective punishment and the targeting of civilians; independent investigation of, and accountability for, violations of international law; and every effort to be made towards a durable and just resolution to the conflict, which must include ending Israel's illegal occupation of Palestine.
*We recognise that not all Hub members want to, or are able to, sign up to the statement. As such, a list of signatories has been included with this statement.
Dr Kirsten Ainley, Co-Principal Investigator, Gender, Justice and Security Hub
Mohammad Aamir Ganaie
Dr Salla Turunen, Gender, Justice and Security Hub
Anoji Ekanayake, Researcher, Gender, Justice and Security Hub
María Gabriela Vargas Parada, Regional Administrator and Researcher Gender, Justice and Security Hub Colombia
Paul Kirby, Co-Director, Gender, Justice and Security Hub
Dr Chloé Lewis, Queen Mary, University of London
Marsha Henry, Associate Professor, London School of Economics
Socorro Reyes, Center for Legislative Development, Philippines
Abida Kakar, WPP
Dr Charbel maydaa MOSAIC MENA, Co investigator Gender, Justice and Security Hub
Professor Loraine J Bacchus, London School of Hygiene & Tropical Medicine
Dr Neelam Raina, Middlesex University, London
Garima Dutt, Assistant Professor, Delhi School of Journalism, University of Delhi (India)
Sobia Kapadia, Gender Justice and Security hub Middlesex university
Evelyn Pauls, London School of Economics
William McInerney, Research Officer London School of Economics
Angelika Rettberg
Rory O'Connell, Professor of Human Rights and Constitutional Law
Visaka Dharmadasa, Association of War Affected Women
Professor Laura J. Shepherd, The University of Sydney
Shafqat Mehmood, PAIMAN
Mario Gomez, International Centre for Ethnic Studies, Sri Lanka
Professor Bill Rolston, Gender, Justice and Security Hub
Milli Lake, London School of Economics
Viyanga Gunasekera, ICES
Mossarat Qadeem, Executive Director PAIMAN Trust Pakistan
Jihyun Kim, PhD Student University of Sydney
Professor Eric Wiebelhaus-Brahm
Professor Eleonore Kofman, Middlesex University London
Zakir Hussain, Yakjah
Quhramaana Kakar, Founding Director, Women for Peace and Participation
Roua Al Taweel, Scholar of Transitional Justice, Transitional Justice Institute, Ulster University
Vasuki Nesiah, The Gallatin School, NYU
Robyn Scott, Communications and Equality Coalition Coordinator, Committee on the Administration of Justice (CAJ)
Professor Sally Theobald, Gender, Justice and Security Hub Advisory Board Member
Sinduja Raja, PhD Candidate, University of Denver
Dr Keshab Giri, University of St Andrews
Alan Keenan, Independent Researcher
Mohamed Sesay, Dr, York University
Nicky Armstrong, Gender Justice & Security Hub
Dr Caitlin Hamilton, University of Sydney