Methodological Innovation
The Methodological Innovation research stream focuses on assessing and improving the utility of research methodologies used in the security and justice sectors and providing expert methodological support to the Hub.
The development of research here will form an important legacy of the Hub, as the project will be at the forefront of integrating methodological innovation with ethical considerations. Researchers collecting high volume cross-national data have generally been slow to integrate ethical considerations into their work. This has significant implications for the robustness of inference, as well as for future researchers working in the same research site. This project will directly address these issues to improve the quality of research in this area.
The research will further work to strengthen the research capacity of key security and justice actors, especially civil society in the core DAC-list countries, to improve decision-making and accountability. This will be achieved through diverse research methodologies, including using communication technologies and social media data; developing key measures on violence, gender norms and security issues; and delivering research training modules.
The projects on the Methodological Innovation stream include: theory and measurement through the development of a new Women, Peace, Security & Health Index; research guidance on data collection and analysis issues for conflict-affected populations; new social media analysis to better understand backlash against human rights defenders; and novels ways of narrating insecurity and injustice.
Explore our projects
The project uses applied theatre as a way of enabling participants, through storytelling and performance, to bring their individual and collective experiences as well as…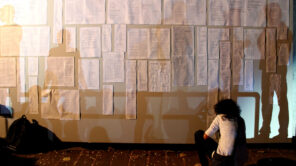 This research project will innovate how we conceptualise and measure health and inequality and its contributions to peace and security. Current global indices and monitoring…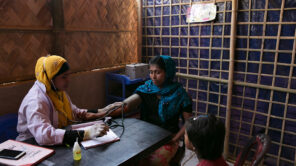 The research examines the characteristics and implications of backlash to transitional and gender justice, particularly as expressed on social media, among academic and activist circles…