Masculinities and Sexualities
The Masculinities and Sexualities research stream interrogates the contribution of diverse forms of masculinity and sexuality to conflict dynamics, the new forms of gendered vulnerability around masculinity and sexuality produced in conflict, and the transformation of masculine and sexual identities by conflict.
While many development programmes continue to operate according to a simple male/female binary, there is an increased awareness that gendered subjects occupy varied and sometimes contradictory positions in relation to social power, and that humanitarian policy has not been sufficiently alert to this complexity. In addition to their role in directing, perpetrating or profiting from violence, men occupy diverse positions, including as targets for attacks on the basis of their ethnic or religious identity. These multiple masculinities are rarely analysed systematically, or in their relation to femininities. Similarly, while men may act as 'agents of change', little is known about how they take up this role in conflict and post-conflict scenarios. There is an equally pressing need to investigate the experiences that are associated with dissident, marginalised and minority sexual and gender identities in conflict.
The projects in this research stream analyse how the cross-border nature of conflict impacts understandings of sex, sexuality, and violence, including in humanitarian settings; how protracted conflict alters ideas of masculinity and appropriate sexual relationships; and how diverse masculinities can be recognised and productively addressed by gender equality, justice and Women, Peace and Security initiatives.
Explore our projects
The project examines how gendered transitional justice affects returnees and communities emerging from war violence. Typically resettlement packages, vocational skills and the option of re-absorption…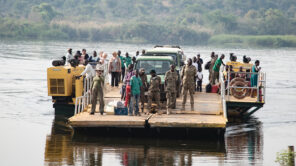 The research examines the impact of the Syrian War and attendant displacement on diverse SOGIE individuals and communities in Lebanon and Syria. It will also…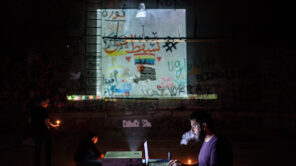 This project investigates contemporary development, humanitarian and security efforts to change men and masculinities. There is a growing attention to men as the "other side"…