Women Building Peace Through Sustainable Livelihoods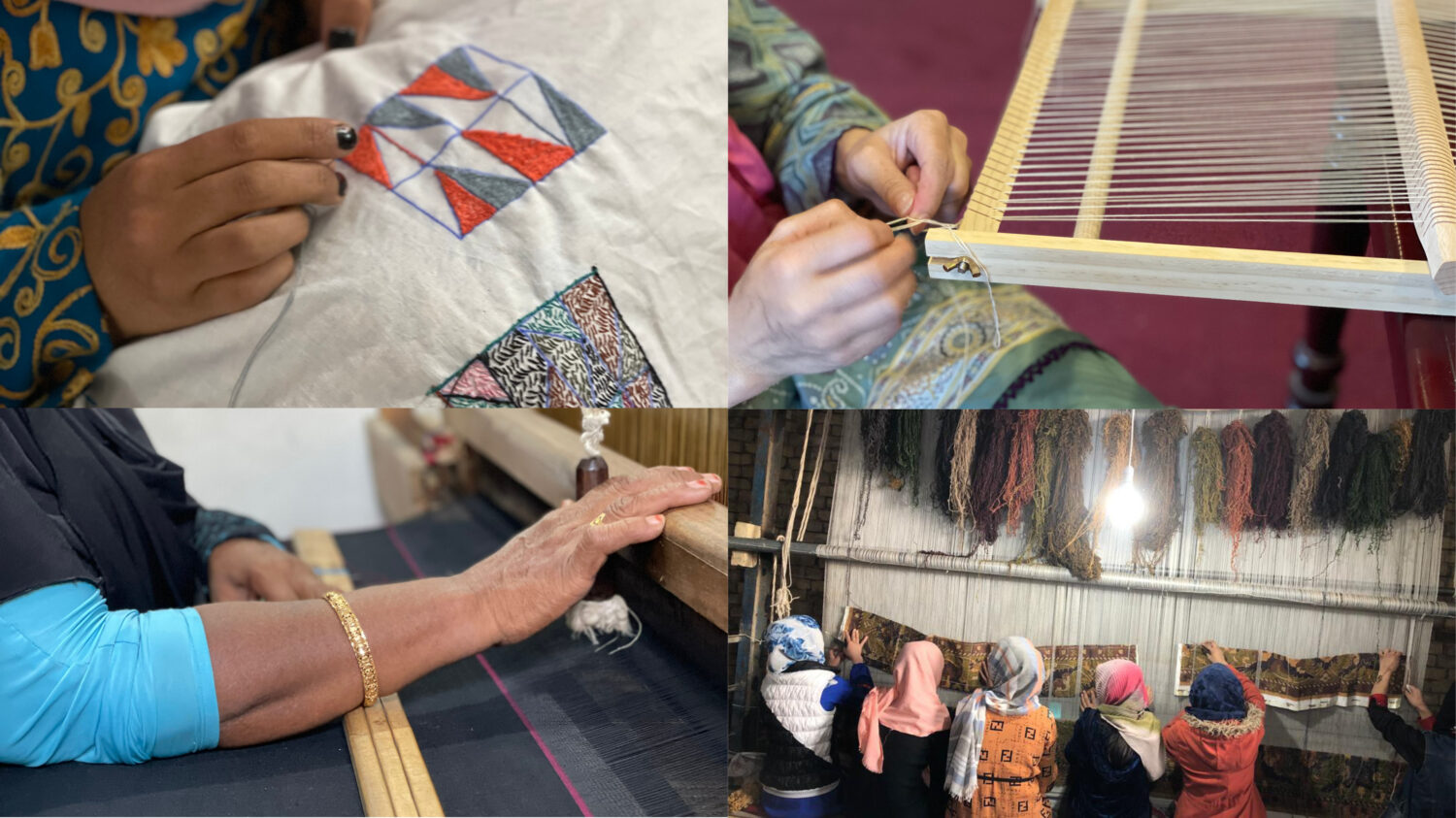 "Craft as a medium for peace building; building back better the societies in South Asia that women live, work and belong to"
This event was be held on Tuesday 14th March.
Communities of women across different contexts rely on traditional craft practices and skills to rebuild their lives after conflict. This event drew on the work of the Culture and Conflict project from the Gender, Justice and Security Hub where we have been connecting craftswomen who practice traditional skills, merging transformation and empowerment to connect social and material practices to sustainable livelihood generation of rural and conflict affected women.
Co-Hosted with the Permanent Mission of Sri Lanka to the United Nations and the International Civil Society Action Network (ICAN), this event detailed the training model and approach to sustainable livelihoods. Speakers discussed the importance of building upon this cultural knowledge, and product design and marketing training to provide economic empowerment for women to access markets and generate sustainable incomes through their crafts.
The talk was followed by an exhibition and sale of handloom, embroidery and handicrafts made by conflict affected women from Afghanistan, India, Pakistan, Sri Lanka at the event. Find out more about the Culture and Conflict project here.
Speakers:

Dr Neelam Raina ( @neelamraina ) is Associate Professor of Design and Development at Middlesex University London. She leads the project on Culture and Conflict across four countries in South Asia. Her research focuses on the politics of immateriality and the economics of materiality. She works on preventing violence and conflict.
Sanam Naraghi-Anderlini MBE ( @sanambna ) is CEO and founder of the International Civil Society Action Network (ICAN). Sanam has over two decades of experience as a peace strategist working globally on conflicts, crises, violent extremism and peacebuilding with civil society, governments and the UN.