Gendered Experiences of Migration and Urban Life: Migrant Women in Beirut, Erbil, Islamabad and Istanbul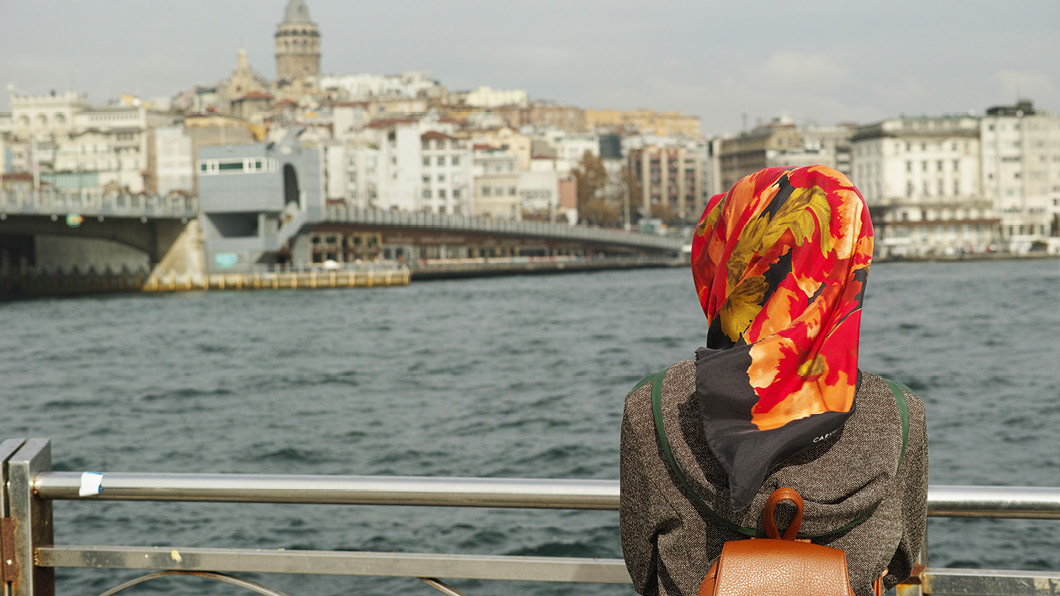 This event was held on Zoom on Monday, 29th November, 09:00am -12:45 (GMT).
Our research project examines the gendered dynamics of international labour migration of women and their experiences in urban space in four countries: Kurdistan-Iraq; Lebanon; Pakistan and Turkey. It analyses the drivers and processes of migration; urban life experiences (home, work, socialising) in both countries of origin and countries of destination in the context of gender inequalities. We also explore how social, cultural and political factors interlink with economic factors, and use the OECD's Social Institutions and Gender Index (SIGI) as a framework to classify the various discriminatory legislation and practices in countries of origin which may push women to migrate, as well to provide an understanding of their experiences in their destination countries.
The significance of this project is its contribution to analyses of the global North-to-South and South-to-South female labour migration from a gender perspective, which has emerged as s burgeoning trend in migration studies in recent years. It also explores a wider range of sectors than domestic and care work, which, though significant, are not the only ones employing female migrants. High-skilled female migration, particularly to countries in the global South, has been largely ignored but is important in cities such as Beirut, Erbil, Islamabad and Istanbul.
Another notable value of the project is to understand migrant women's experiences in public spaces, as well as their mobility networks in the city in order to reveal how gender inequalities are spatialised and how they reproduce the urban space.
We will share our research results based on interviews with migrant women and international and national stakeholders and analysis based on four themes: drivers and processes of migration; gendered experiences of urban life in both countries of origin and countries of destination; experiences of cities and gender-based discrimination in public spaces, and the impact of the COVID-19 pandemic.
Programme:
Introduction | Opening Speeches | 9:00 – 9:30am
Professor Hasan Dağ, Kadir Has University Research & Innovation Centre
Panel 1 ­| Cases of Iraqi Kurdistan, Lebanon and Pakistan | 9.30 – 10.45am
Dr. Jiyar Aghapouri: Female Migrants Working in Kurdistan Region-Iraq: Different Stories and the Analysis of Interviews
Helena Berchtold: Female Labour Migrants and the Kafala System in Lebanon: Gendered and Racialised Experiences of Migration and Care Work
Kiran Rahim: Understanding Patterns of Female Labour Migration in Pakistan: Gendered Experiences, Migration Policies and Governance in the Global South
Q&A Session
BREAK – 10.45 – 11:00am
Panel 2 | The case of Turkey | 11.00 – 12:15
Dr. Zeynep Eren-Benlisoy: Gendered Experiences of Migration, Work and Spatial Mobility of Migrant Domestic and Care Workers in Istanbul
Eren Keskin, Lawyer: Official Violence Against Women
Tülay Korkutan, Director of Union of Domestic Workers: Conditions and Rights of Domestic and Care Workers in Turkey
Q&A Session
Closing Remarks | 12.15 – 12.45, Professor Eleonore Kofman
Speakers bios:
Dr. Jiyar Aghapouri ( @JiyarAghapouri ) is a postdoctoral researcher with the Hub. He has obtained his PhD in Politics and International Relations from the University of Auckland. His research and teaching areas are migration, diaspora, ethnicities, nationalism, online research methodologies and international relations of the Middle East.

Helena Berchtold is a research assistant for MOSAIC, the MENA Organization for Services, Advocacy, Integration & Capacity Development. She graduated in History and Islamic Studies and has an interest in gender-based violence, security, war and political movements. Apart from her research, she is involved in feminist projects in sports and nightlife, as co-founder of a feminist gym and part of an all-female bouncer crew.

Professor Hasan Dağ obtained his undergraduate degree in Electrical Engineering from Istanbul Technical University, while obtaining his Masters and PhD degrees both in Electrical and Computer Engineering from University of Wisconsin-Madison, USA. His research interests are; Data Science and its Applications, Smart Grids, High Performance Computing, Cybersecurity, and Electrical Power System Analysis.

Dr. Zeynep Eren-Benlisoy works as a postdoc researcher based in Turkey working with the Co-Investigator, Dr. Ezgi Tuncer at Kadir Has University, on the Migration & Displacement stream within the UKRI GCRF Gender, Justice and Security Hub. Zeynep's research focuses on the gendered dynamics of labour migration as well as forced migration and displacement in Turkey. On the basis of critical and feminist theories, Zeynep works on the Gendered Dynamics of International Labour Migration project through data gathering and analysis.

Eren Keskin ( @KeskinEren1 ) has been a lawyer since 1984 and is a member of the Human Rights Movement in Turkey. She served as the Head and the Vice President of Human Rights Association Istanbul Branch and currently serves as the Co-Chair of the Human Rights Association. She is also the founder of an office providing free advocacy for women and transgender who have been subjected to sexual violence by state forces since 1997. Eren Keskin has been deemed worthy of many national and international awards.

Professor Eleonore Kofman is Professor of Gender, Migration and Citizenship, Co-Director of the Social Policy Research Centre, Middlesex University, and a Co-Director of the UKRI GCRF Gender, Justice and Security Hub. Her research focuses on theoretical and empirical aspects of gender and migration, especially the implications of families on the move and transnational social reproduction. On the GCRF Hub, Eleonore is undertaking a project on the gendered economic and social dynamics of labour migration in selected Middle Eastern and South Asian countries.

Tülay Korkutan is from Ardahan, Eastern Anatolia Region and moved to Istanbul's workers' district Esenyurt as a child. The story of her life is about struggle and women's solidarity, rather than the poverty and insecurity that is passed on from one generation to the next. In 2003, when she was a high school student, her mother and aunt, who were domestic workers in Esenyurt, met with İMECE, a women's organisation that works for safe and registered work for domestic workers. Since that day, she has been taking part in the struggle of women who are domestic workers.

Dr Evelyn Pauls ( @EvelynPauls ) is the Impact Manager of the Hub. She joined from the Berghof Foundation, where she was the lead researcher on a participatory action research project on the long-term reintegration of female ex-combatants in Burundi, Indonesia, Nepal and the Philippines. Prior to joining the Berghof Foundation, she completed her PhD at LSE, focusing on international advocacy on child soldiers in Sierra Leone and Myanmar. She was the editor of the Millennium Journal of International Studies and a visiting researcher at the National University of Singapore. She holds an MPhil in International Relations from the University of Oxford.

Kiran Rahim is a Human Rights Law graduate with a background in Politics and IR Kiran is currently a research associate at Laajverd. As a part of the hub, Kiran is currently working on migration and displacement projects: gendered dynamics of labour migration In Pakistan, gender and displacement Afghanistan and Return, Reintegration and Political Restructuring (Pakistan). Prior to Laajverd, Kiran worked in the development sector and teaching. She has taught courses on Human Rights in International Relations and International Humanitarian Law as a visiting faculty at International Islamic University Islamabad. Kiran also volunteers at community-based initiatives on youth development in Pakistan.

Professor Ezgi Tuncer is an associate professor at Kadir Has University (KHU) in Istanbul and a visiting fellow at the Gender, Justice and Security UKRI GCRF Hub based at LSE and a co-investigator of its Gendered Dynamics of Labour Migration within the Migration and Displacement Stream. She is the director of the MSc program in Architectural and Urban Studies at KHU and teaches socio-spatial theories and space, politics and power. She is engaged in research on migration and displacement; border studies and political philosophy; contemporary art, power and space; and continues to write the essay series 'Food, City and Everyday Life' for the e-magazine Manifold.