Focus on Colombia: NGOs and Civil Society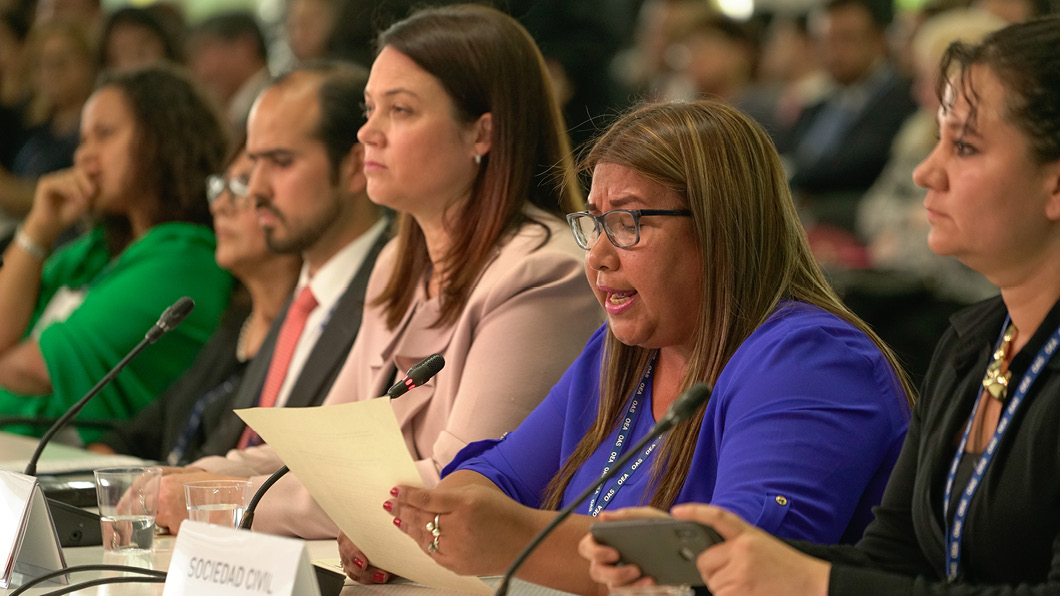 This event was held on Zoom on 29 July, 15:00 – 16:30 (BST) / 09:00 – 10:30am (COT).
In this conversation, participants will address the following questions: 1) What is the status of gender in the Colombian peace agenda?, 2) What would they say are the main challenges of the national peace agenda, especially in relation to the inclusion of gender components, and 3) What are their organizations' main plans and commitments to strengthen the gender component in the national peace agenda? Following the discussion amongst the participants, there will be time for questions and comments by the public.
This event was held in Spanish with English translation.
Speakers:
Chair: Diana E. Guzmán is Deputy Director of DeJusticia. Diana is a Doctor of the Science of Law (JSD) from Stanford Law School. She received an M.A. in Law from the Universidad Nacional de Colombia and a Master in Socio Legal Research (JSM) degree from Stanford Law School. She is a lawyer and holds a specialty in constitutional law from the Universidad Nacional de Colombia. Currently, Diana is Associate Professor at the Universidad Nacional de Colombia, where she teaches in the areas of legal theory and sociology of law, transitional justice, and constitutional law.
María Adelaida Palacio ( @sismamujer ), Technical Secretary of GPaz. Lawyer, feminist, Master in Advanced Studies in Human Rights. She is the manager of the Sisma Mujer Corporation and technical secretary of the Gender Group in La Paz-Gpaz.
Roseli Finscue, Coordinator of Women's Program of CRIC (Indigenous Regional Council of Cauca). Roseli Finscue is an indigenous woman from the Nasa people of Tierradentro (Cauca). She is a defender of Human, Territorial and Women's Rights in Cauca and Colombia, with experience in the exercise of self-government and organizational processes of women and indigenous peoples. She is coordinator of the Women of the CRIC program, member of the Coordinating Committee of the National Network of Women Defenders, and of the Agenda for Peace of Women of Cauca.
Jennifer Martínez Eco-agricultural worker's Association of Mesetas, Meta. Jennifer Martínez is a peasant social leader with a history of 15 years within the region, working with communities in the municipality of Mesetas, Meta, with her grassroots organization Astcagroam, (Agroecological peasant association of the municipality of Mesetas) where they have participated in environmental, educational and productive activities, improving the daily wellbeing of the communities.
Image credit: OEA-OAS Dialogue of representatives of civil society organisations (CC BY-NC-ND 2.0)