Council of Europe Istanbul Convention and Problems in Judicial Practice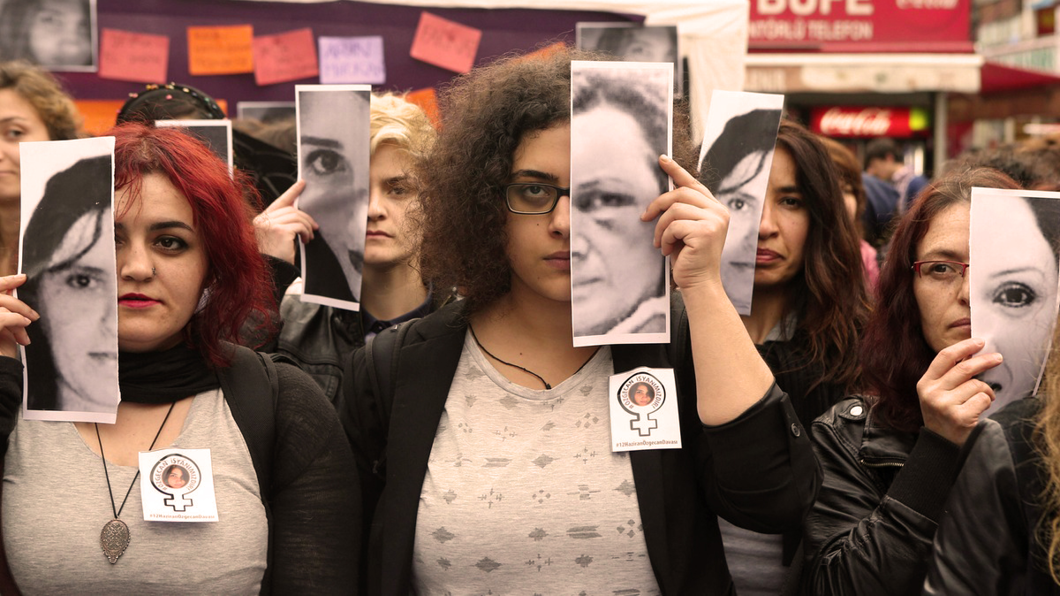 This event was held on Zoom on 25th March, 15:00 – 16:00 (GMT).
This event was held in Turkish with simultaneous translation into English. Translation on the event recording will be available soon.
Early on Saturday 20th March 2021, Turkey's President Erdoğan issued a decree pulling Turkey out of the Council of Europe Istanbul Convention (Action against violence against women and domestic violence). Adopted in 2011, the Istanbul Convention establishes the protection, prevention, prosecution and ultimately the elimination of all forms of violence against women, including domestic violence and including specific measures for the protection of migrant, refugee and asylum-seeking women.
While feminicide has increased in Turkey during the Covid-19 pandemic, Turkey's attempt to withdraw from the Istanbul Convention was on the agenda. Protests have ensued by women's rights groups across the country to raise awareness of Turkey's high femicide rate and support the Istanbul Convention. Conservative groups, however, blamed the document for threatening traditional family structure and challenging heteronormative understanding of gender identities.

In light of Turkey's withdrawal from the Convention, Eren Keskin will speak on the issue of violence against women and transgender people in Turkey and the implications for guaranteeing their rights through the legal system in a post-Convention Turkey.
Speakers:
Eren Keskin ( @KeskinEren1 ) has been a lawyer since 1984 and is a member of the Human Rights Movement in Turkey. She served as the Head and the Vice President of Human Rights Association Istanbul Branch and currently serves as the Co-Chair of the Human Rights Association. She is also the founder of an office providing free advocacy for women and transgender who have been subjected to sexual violence by state forces since 1997. Eren Keskin has been deemed worthy of many national and international awards.
Chair: Professor Eleonore Kofman is Professor of Gender, Migration and Citizenship, Co-Director of the Social Policy Research Centre, Middlesex University, and a Co-Director of the UKRI GCRF Gender, Justice and Security Hub. Her research focuses on theoretical and empirical aspects of gender and migration, especially the implications of families on the move and transnational social reproduction. On the GCRF Hub, Eleonore is undertaking a project on the gendered economic and social dynamics of labour migration in selected Middle Eastern and South Asian countries.
Image credit: Comunitatea Declic (CC BY-NC-SA 4.0)