Contemporary Challenges to Women, Peace and Security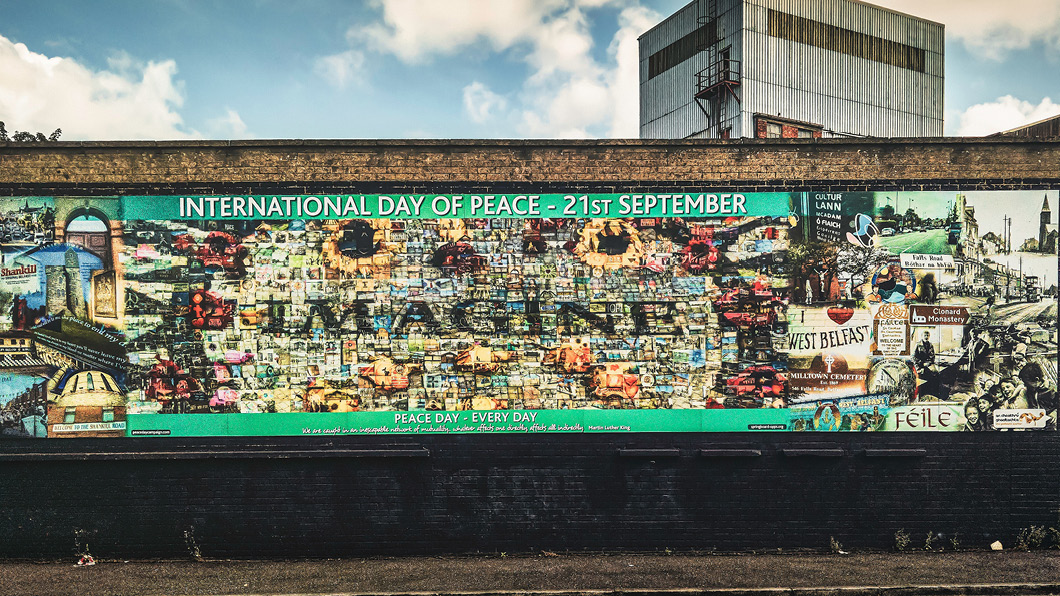 This event was held on Tuesday 10th May, 18:30-20:00 (BST), in person at the Conor Lecture Theatre, Ulster University, Belfast Campus, and online via zoom.
It is more than twenty years since the first UN Security Council Resolution on Women, Peace and Security was passed with great fanfare, yet the agenda still faces significant challenges. Much of the political action around the agenda is purely rhetorical. Implementation of key aspects of the agenda is slow or stalled, in particular around the prevention, and relief and recovery pillars. Even where there has been concerted action, around conflict-related sexual violence, such violence seems to continue unabated in both conflict and peace.
The agenda is underfunded while vast sums are spent by states on arms and militarised security. Even states that have professed support for the agenda through National Action Plans have almost entirely failed to pass WPS legislation. And critics of the agenda note that WPS work is centred in the Global North, relies on white authority, and has ceded too much of its radicalism, leading WPS advocates to focus on incremental change within a failing militarised capitalist system rather than on bringing down that system.
This event explores these challenges, including women's exclusion from high level negotiations around war and peace, though a conversation between three senior women academics and activists with decades of experience in law, politics and the prevention of violence.
Meet the speakers
Professor Monica McWilliams is Emeritus Professor at Ulster University's Transitional Justice Institute and was the Chief Commissioner of the Northern Ireland Human Rights Commission where she was responsible for delivering the advice on a Bill of Rights for Northern Ireland. Ms McWilliams was elected to a seat at the Multi-Party Peace Negotiations, which led to the Belfast Peace Agreement and was also the co-founder of the Northern Ireland Women's Coalition political party.

Professor Rory O'Connell is Professor of Human Rights and Constitutional Law and Research Director (Law) at Ulster University, Northern Ireland. From 2014-2020 he was the Director of the Transitional Justice Institute. He is a member of the Transformation and Empowerment stream and sits on the Executive of the Committee on the Administration of Justice (CAJ). His latest book is Law, Democracy and the European Court of Human Rights (forthcoming Cambridge 2020). He was a member of the ESRC funded BrexitLawNI project on the constitutional, legal and human rights implications of Brexit for Northern Ireland.

Mossarat Qadim is internationally known expert on de-radicalisation, preventing violent extremism (PVE). Her research focuses on localizing the WPS agenda; preventing violent extremism and de-radicalisation; reintegration and rehabilitation of de-radicalised youth and women; Inclusive peace education, role of religion and culture in conflict resolution/ peacebuilding. From the platform of PAIMAN, she initiated a unique model of PVE through community peace structure, which has received international recognition and is being replicated in many countries today. Mossarat is an experienced trainer, researcher and analyst and has published two books, written many articles, produced documentaries on women leadership, women political participation and PVE.

Professor Christine Chinkin is the former Director of the LSE Centre for Women, Peace and Security, a Global Law Professor at the University of Michigan and a member of the Bar of England and Wales and Matrix Chambers. She was previously Professor of International Law (LSE). She has authored many articles on international law and human rights law, particularly women's human rights. She is co-author of The Boundaries of International Law: a Feminist Analysis (2000, with Hilary Charlesworth), The Making of International Law (2007, with Alan Boyle) and of International Law and New Wars (2017 with Mary Kaldor).
Image: A mural for Peace Day on the "Peace Wall" in West Belfast that separates (still to this day) the predominantly Nationalist Falls Road and the mainly Unionist Shankill Road.