Afghanistan and the Women, Peace and Security Agenda: Women's global agency and diplomacy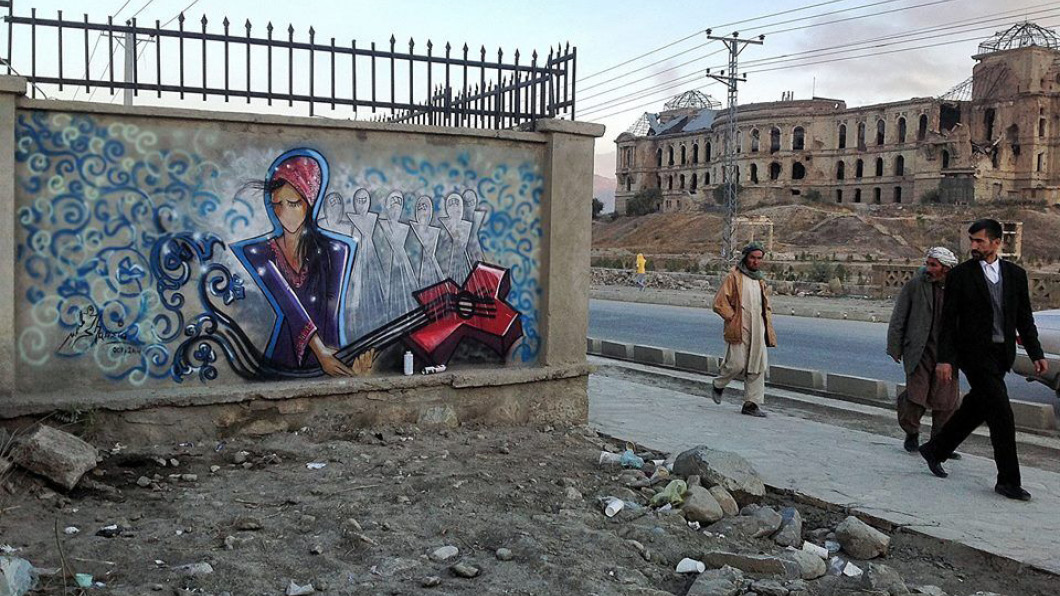 This event was held on Wednesday, 9th November
The systematic crack down by the Taliban in Afghanistan calls for an urgent and inclusive response to the crisis and a sharp look at UN Security Council Resolution 1325 on Women, Peace and Security's (WPS) relevance for Afghanistan now. This event continued the conversation on the future of WPS and highlight the critical players and untapped resource(s) in the form of women's agency and diplomacy in addressing the WPS needs in contexts like Afghanistan. As women continue their advocacy for reinstating the rights of women and all citizens of Afghanistan under the Taliban rule, these conversations and actions must persist.
This event highlighted the important role of women's global agency and diplomacy, including women in the diaspora and in exile, in advocating for and actioning their vision for addressing the peace and security agenda. Lessons learnt from across contexts will be shared. Furthermore, this discussion created space for discussion on how to continue to support women in Afghanistan in this unique context and continue to amplify their voices inside the country and internationally.
Meet the speakers
Chair: Quhramaana Kakar. Quhramaana Kakar is a peacebuilder, mediator and specialises in women's leadership development socio-economic and political spheres. She is senior strategic advisor to Women Mediators across the Commonwealth (WMC). Quhramaana is also visiting fellow at the Center for Women, Peace and Security at LSE and founding director of Women for Peace and Participation (WPP), an organisation that works to support women and youth in Afghanistan and has been providing platforms to women mediators and peacebuilders in the diaspora and exile since 2012. She is a regular commentator on women, peace and security agenda globally, particularly on the roles of women in the Afghan peace process, its regional implications – women's participation and their political leadership.

Keynote speaker: Sanam Naraghi-Anderlini MBE. Sanam is a globally recognised advocate in the field of women, peace and security, with 24 years' experience as a peace strategist working on conflicts, crises and violent extremism with a mix of civil society, governments and the UN. Sanam is the founder and CEO of the International Civil Society Action Network (ICAN) where she spearheads the Women's Alliance for Security Leadership (WASL) comprising independent women-led organisations active in 40 countries, preventing violence and promoting peace, rights and pluralism.

Laila Alodaat. Laila is a human rights lawyer with 15 years of experience in litigation, advocacy and management. She is a qualified lawyer and trainer of International Humanitarian Law, her areas of focus include peace building and women's human rights. She currently serves as the Deputy Secretary General at the Women's International League for Peace and Freedom and sits on the governance and advisory boards of several regional and international human rights organisations, trusts and foundations.

Shadia Marhaban. Shadia Marhaban was a support team member of the Free Acheh Movement (GAM) peace negotiating team in Helsinki (2005) that ended the 30 years conflict peacefully. Shadia actively engaged in peaceful dialogues throughout Southeast Asia, Colombia, Nepal, Afghanistan and Cameroon. She is also on the steering committee of the Southeast Asia Women Negotiators and Mediators under the Ministry of Foreign Affairs in Indonesia. Shadia studied Political Science and was a Fellow at Harvard Weatherhead Center for International Affairs.

Nargis Nehan. Nargis has held numerous positions in public office as Director General of the Treasury Department at the Ministry of Finance, Senior Advisor to the Minister of Education, Advisor to the Minister of Higher Education and Acting Minister of Mines and Petroleum. She is the founder of EQUALITY for Peace and Democracy (EPD), a civil society organisation for empowering women and youth, working across 16 provinces in Afghanistan. Nargis also served as a member of the Supreme Council of Afghanistan Central Bank. Currently besides advocating for women's rights, she is a freelance consultant working for international organisations and firms.

Martin Russel. Martin completed his PhD at the Clinton Institute (University College Dublin) where his research focused on the role of the Irish diaspora in the Northern Ireland Peace Process examining strategic diaspora engagement through diaspora media, diaspora philanthropy, and diaspora politics. He is founder of Global Diaspora Insights which provides advisory, research, policy, and training on diaspora engagement through its in-house expertise and network of global experts. He was also a visiting fellow at the United Nations University in Maastricht (UNU-MERIT). He currently serves as an advisor at The Networking Institute and on the advisory board of Ireland Reaching Out.

Loredana Tedorescu. , PhD, is the President of the Italian chapter of Women In International Security (WIIS), a global organisation dedicated to advancing the leadership and professional development of women in the field of international relations, peace and security. She coordinates the Mediterranean Women Mediators Network and she currently manages the Secretariat of the Global Alliance of Regional Women Mediator Network. She advises different think tanks and organisations; and she is a member of expert groups such as the Fundamental Rights Platform of the European Agency for Fundamental Rights and the Consultative Forum of the EU Agency for Asylum. Her areas of interest focus on women's leadership and participation in foreign policy, peace and security; and on EU, more specifically foreign policy, migration and asylum and the link between internal security and external relations.

Mossarat Qadeem. Mossarat is an internationally known expert on de-radicalisation and preventing violent extremism (PVE). Her research focuses on localizing the WPS agenda; preventing violent extremism and de-radicalisation; reintegration and rehabilitation of de-radicalised youth and women; Inclusive peace education, role of religion and culture in conflict resolution/ peacebuilding. From the platform of PAIMAN, she initiated a unique model of PVE through community peace structure, which has received international recognition and is being replicated in many countries today. Mossarat is an experienced trainer, researcher and analyst and has published two books, written many articles, produced documentaries on women leadership, women's political participation and PVE.
Image credit: Shamsia Hassani (CC-BY-SA-4.0)
This event is co-hosted with the LSE Centre for Women, Peace and Security .