Committee on the Administration of Justice (CAJ)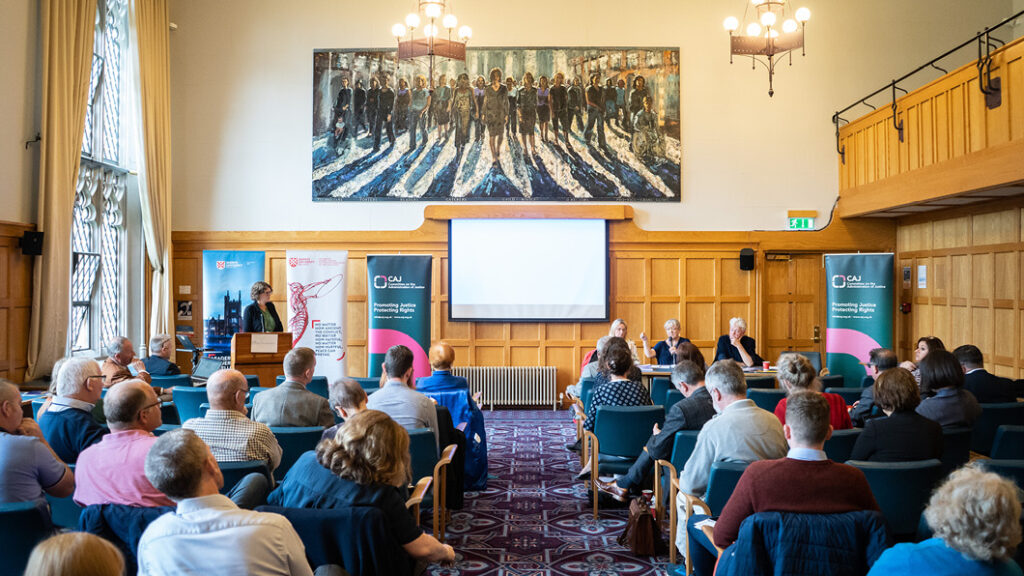 We have been very fortunate to work with the Committee on the Administration of Justice (CAJ). CAJ is a well-consolidated internationally recognized civil society organisation based in Norther Ireland which is our HUB partner. CAJ works to ensure the highest standards in the administration of justice in Northern Ireland by ensuring that the government complies with its responsibilities in international human rights law. CAJ has been central in supporting us to organise and contact the participants of the case of study in Northern Ireland, to decide lines of investigation and work together in researching about the Northern Ireland civil society's role in the implementation of the peace agreements.
Universidad de los Andes
We have also worked closely with the academic and administrative team at Universidad de los Andes, including Dr Angelika Rettberg, Luisa Salazar-Escalante, and María Gabriela Vargas Parada. They have provided significant support to organise, contact and coordinate Colombian participants in our case study. The team at Universidad de los Andes is a Hub partner on the Transformation and Empowerment Stream and our colleagues are carrying out projects on the Political Economy of Reconciliation and Women's Political and Economic Empowerment.